ORGANIC FENUGREEK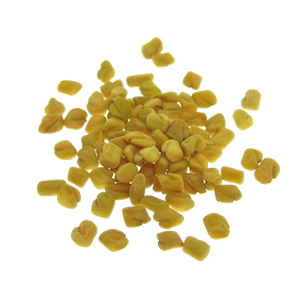 FENUGREEK SEEDS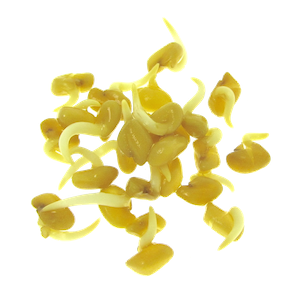 FENUGREEK 3 DAYS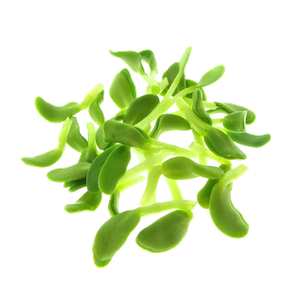 FENUGREEK 6 DAYS
HOW TO SPROUT FENUGREEK SEEDS:
Rinse and soak in clean water for 5-6 hours.
Drain and rinse and put in your sprouting tray or jar.
Rinse daily.
Should be ready within five days.
Can also be sown as a microgreen.
HOW TO GROW FENUGREEK MICROGREENS FROM SEED:
Sprinkle the Fenugreek seeds over a tray of compost and press down gently.
Cover with a fine layer of compost.
It is advisable to use a micro biologically tested compost to ensure there is no pathogens present.
Keep the compost moist – be careful not to over water though!
Should be ready in about 10-15 days.
TASTE
Fenugreek sprouts have a delicious taste of curry. The spicy flavor is strongest when the seeds have only just sprouted. At that sprout state the flavors are so powerful that you will smell of curry yourself. Because of this I always cultivate these sprouts until the small plants have unfolded their first set of leaves. At that time, they taste like fresh salad with only a hint of fresh curry powder and there is no body odour afterwards.
You can eat the small Fenugreek plants both with just a short root or when they have unfolded their small leaves and the leaves turn green. You can eat the whole plant from the root tip to leaf top. You can even use the soft, yellowish hulls in stews, if you want more fiber in your dishes.
NUTRIENTS
During sprouting, minerals, such as calcium and magnesium, bind to protein, making them more bioavailable. The content of vitamins and essential fatty acids also increase during the sprouting process.

Fenugreek sprouts are very good for the lymph nodes and entire lymphatic system - particularly good for women. Are an exceptional sprout for the extensive network of lymph vessels in female breast tissue. Will help with milk production if you are lactating.
VITAMINS
A, C, B3, B6
MINERALS
Potassium, Iron, Calcium, Copper, Magnesium, Zinc, Phosphorus, Manganese, Sodium
PROTEIN
3% – measured in relation to sprouts consisting of 75% water
SIZE
Fenugreek sprouts are easy to grow in all sprouters. Their thin seed hulls are so soft that you can eat them. The sprouts grow up to 10 cm long without roots. The roots are about the same length.
The white Fenugreek roots are long single roots. This means they do not grow root hairs like Broccoli, Sunflower, Rape, Radish a.o. Because of the slender roots Fenugreek form it is easy to use these sprouts in dishes where aesthetics are important.
Their colour is white in the root with yellowish green stem and completely green top.
Cert. Organic IE-ORG-03