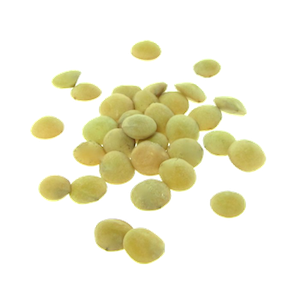 GREEN LENTILS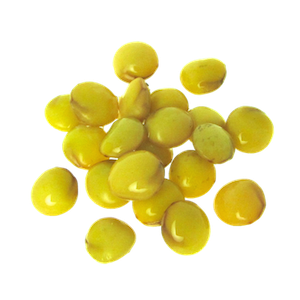 GREEN LENTILS 1 DAY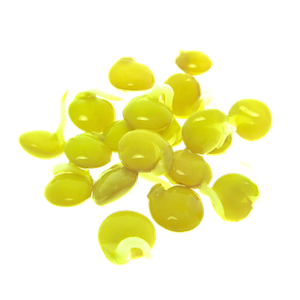 GREEN LENTIL SPROUTS 3 DAYS
ORGANIC LENTIL
Puy lentils have an excellent flavour and crunch. Sprouted lentils are easier to digest with increased vitamins and nutrients. Lentils are a good choice for the sprouting novice, as they're easy to grow.
HOW TO PREPARE AND SPROUT LENTILS

Rinse and soak the lentils in clean water for 5-6 hours.
Drain and rinse and put in your sprouting tray or jar out of direct sunlight.
Rinse and drain daily.
Sprouts should be ready within five days - or even earlier if you prefer a shorter 'tail'.
When they are ready, spread them on a kitchen towel to let them dry out and store them in the fridge in an airtight container until you are ready to eat them.
USING SPROUTED LENTILS IN YOUR KITCHEN
Like most sprouts, sprouted lentils can be eaten raw without any preparation if you fancy a quick nutritious crunchy snack. They can also be added to any salad or sandwiches as a tasty and healthy topping - they go particularly well with fresh greens, tomatoes and herbs. If you prefer to soften the crunch of the sprout you can blanch them for a minute which will soften both the taste and the texture!
You can also try adding them to dishes that you would normally use non-sprouted lentils in. Here's a great recipe for Spicy Sprouted Lentil soup that you can try and it may inspire you to come up with some other great dishes to use your sprouted lentils in.
Spicy Sprouted Lentil Soup
4 cups sprouted lentils
6 cups mineral rich vegetable broth or homemade bone broth
Bay leaves
1/2 teaspoon cumin
1/2 teaspoon oregano
Seasoning
1 green and 1 red pepper, chopped
Large carrot, large onion, chopped
Grated cheddar for topping – to taste
INSTRUCTIONS:
Very simple – gently simmer all ingredients for about twenty minutes. Remove bay leaves.
Serve topped with the grated cheese and crusty spelt bread.
TASTE
Green lentil sprouts have a light flavor of fresh peas with a touch of green lettuce. The taste is most delicious when small white sprouts on the lentils are only 1-1.5 cm long.
You can eat the whole sprout, including the greenish brown hull. The hulls are full of fibers, but they are little flat in their taste.
If you want to eat sprouts without the thin hulls you can rinse the pre-grown sprouts in a large bowl of water. This will make the hulls fall off the sprouts. You should not remove the seed capsules during cultivation, as the hull holds the lentil together.
NUTRITION AND BENEFITS OF EATING SPROUTING LENTILS
Lentils contain phytic acid, which can be difficult to digest. Sprouting neutralizes the phytic acid, which means more vitamins and minerals can be absorbed by your body as they're digested. complex sugars responsible for intestinal gas are broken down.
Sprouting also inactivates aflatoxins, which are potent carcinogens found in grains.
During sprouting additional enzymes are produced during the germination process that help digestion.
VITAMINS
A, B, C, D and E
MINERALS
Calcium, Iron, Niacin, Phosphorus.
PROTEIN
7% – measured in relation to sprouts consisting of 75% water
SIZE • LOOKS
Green lentils are available in both a small version in which the lentils are only 5 mm wide and long. The larger variations are 7-8 mm wide and long. Lentils are thinner than they are wide, and the hulls are either clearly greenish or brownish green.
Under the hulls, lentil sprouts are light green. The small white tail is completely white on the first day, but get a little green tip after 2-3 days.
The green tip is a sign that the little plant will soon develop its leaves. I recommend you eat the sprouts before they get leaves. When their leaves unfold lentil sprouts turn bitter. But without leaves they taste like peas.
Cert. Organic IE-ORG-03