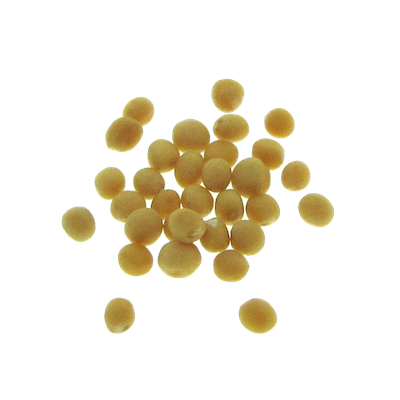 MUSTARD
SEEDS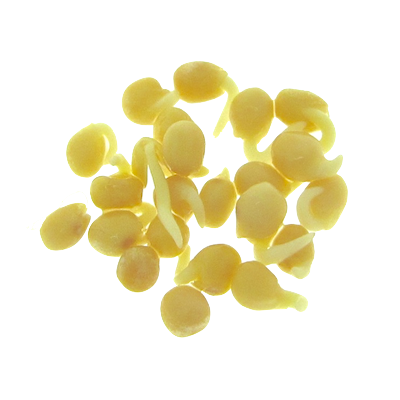 MUSTARD SPROUTS 3 DAYS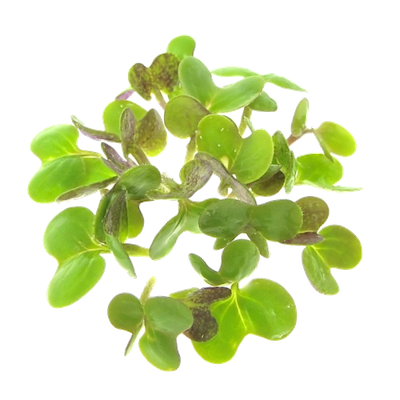 MUSTARD SPROUTS 6 DAYS
HOW TO GROW MUSTARD MICROGREENS:
Mustard is a very fast grower which must not be soaked as it is mucilaginous. (Mucilage is a thick, gluey substance produces by all plants, some more than others. Basically, if you soak mustard seeds they will turn the water quite thick and you will not be able to sprinkle them onto your compost).
Sprinkle the seeds over a tray of compost and press down gently.
Cover with a fine layer of compost.
It is advisable to use a micro biologically tested compost to ensure there is no pathogens like ecoli present.
Keep the compost moist (but not soaking).
Best kept at a steady temperature of about 20

o

C
You should see signs of germination after a couple of days.
Cut after about ten days.
Harvesting and using your Mustard sprouts
Mustard Cress has a hot flavour, most would call it 'peppery' or something similar. A mashed potato with some butter and a dot of Mustard Cress gives a totally new appearance to an old product. Preferably harvested before the leaves turn green. Ideal to spice up salads containing other sprouts or green leaves. Good source of Vitamin A and C.
Mustard and cress are worth growing together as the fiery kick of the mustard is balanced by the slightly milder flavour of the cress.
TASTE
Mustard sprouts have a taste of medium strong mustard. The little plants are stronger in their taste, the shorter the time you harvest them after they have unfolded their leaves. So if you like them strong, simply harvest them as soon as their fragile, violet leaves have gained colour.
You can eat the whole sprout from root tip to leaf top. But … Mustard is mildly gelling. Therefore, they should either be grown on organic cotton or in a horizontal spout tray with good drainage in the trays. If you cultivate then on organic cotton, you have to cut the roots and lower stems away and only eat the middle and upper plus the leaf top. If you cultivate them in a sprouter, however, you can eat the whole sprout.
You can eat the empty seed capsules, but I prefer to rinse them from the sprouts, as they have a bitter taste.
NUTRIENTS
VITAMINS
B1, B3, B6, E
MINERALS
Iron, Calcium, Magnesium, Manganese, Phosphorus, Zinc, Selenium
PROTEIN
2% – measured in relation to sprouts consisting of 75% water
SIZE
Mustard sprouts will be 10 cm long ex roots. The roots will grow to be just as long. The interesting thing about these sprouts is that they are beautifully dark green on the top of the leaf and violet-brown other side of the leaf. The stem is violet / green / white and their leaves are thin and softly rounded so they look like small, half-hearts.